About Stonelace Designs CT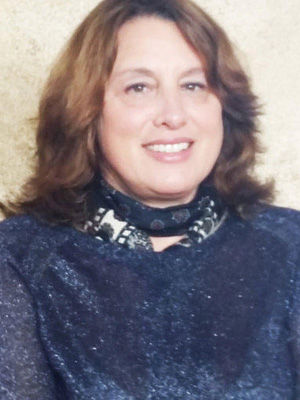 Christine Wallner
Inventor/CEO
Christine Wallner received her BFA from Alfred University. She majored in ceramics and studied under Tony Hepburn, minoring in painting and art history. Following graduation, she moved to Boston where she worked in the printmaking department at the School of the Museum of Fine Arts. At that time, faux finishing, a popular design trend, became the rage in Europe and was catching on in America. Christine began practicing these techniques on furniture and selling her wares in boutiques.
In the early '90s, Christine moved to Minneapolis, a progressive city of entertainment, art, and architecture. While there, she was exposed to an exciting lifestyle and art culture. She began working for corporations, offering some of the earliest material wall finishes in the U.S and installing them in skyscrapers.
Christine moved to Berkeley, California as an accomplished wall designer. Her main focus returned to furniture finishes and inspired by cement, she started designing a lightweight high strength furniture veneer. This took her in a new direction, focusing on the materials themselves. Berkeley's commitment to environmental values and the open exchange of ideas and innovation which existed in this college town, combined with Chris' background in ceramics and wall finishes, lead to the invention of a unique, sustainable material.
Christine currently holds four utility patents in the U.S and four utility patents internationally on a cementitious veneer and laminate material called Verite. The material is stone/ceramic-like, uses two recycled materials in its composition, and conserves water and resources. Over time the material increases in strength and decreases in weight.
Today, Christine owns and operates Stonelace Designs, established in 2006. She is the principal of Ecomeld, Corp. Her company was at the forefront of the grassroots movement that occurred in the Bay Area involving the growth of sustainable green businesses and practices. Chris' commitment and passion for environmentally-friendly materials continue today.
Most importantly, Christine is a material designer. She styles by juxtaposing unlikely combinations of textures and material products. By using an intuitive approach, Christine listens to her clients to fulfill their desires, and her clients develop a new appreciation for the walls that surround them.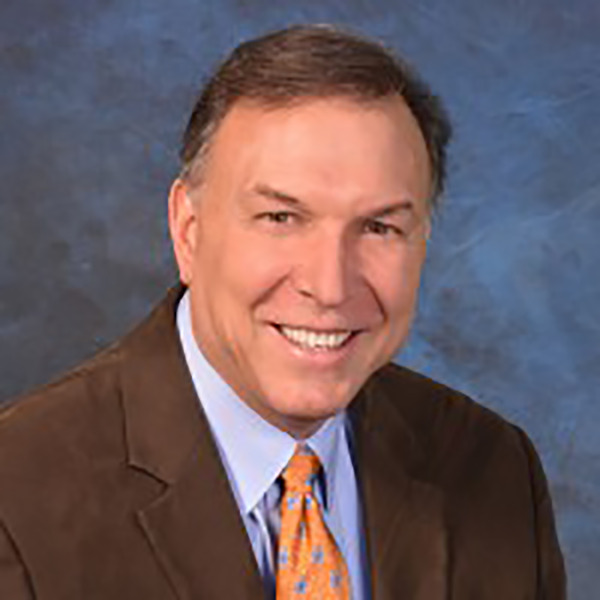 David W Kolakowski
Verite Agent
Mr. Kolakowski's 30+ years professional career evolved from a 9-year career with Deloitte to senior level corporate operations and management positions, to more than 25 years consulting across in construction, insurance, and technology industries.  Today, he provides coaching and consulting services to SMB companies helping them attain significant revenue growth and financing if needed. 
As a CPA in addition to auditing, he consulted for valuing acquisitions, IPOs, project accounting and site analysis.  He led a consulting division with a focus on startup and emerging businesses in Silicon Valley for Deloitte where he led teams to work on market research, proof of concept, business plan writing and investor presentations. Assisted in raising over $900 million for clients.  In Construction, David has worked with some major firms analyzing operations, improving business processes to fuel significant growth.  
For the past several years, he has been involved with Companies that have a focus on sustainability and improving and creating products that have a low CO2 impact on the environment.
He is a published author.  His book is available on Amazon, Tell me More.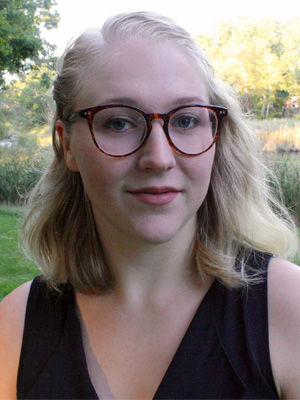 Emily Grigsby
Sales and Marketing Manager
Emily Grigsby has been with Stonelace Designs since 2017 as the Sales and Marketing Manager. She assists Stonelace with client communication, interior design consultation, product selection and renderings, and social media management. Emily is currently pursuing her Masters in Interior Architecture and Design at Drexel University and is constantly learning about new design trends, materials, and construction possibilities. Her undergraduate background is a BFA in Sculpture from Purchase College, SUNY where she focused on large scale mixed-media installation focusing on environmentalism incorporating materials such as cast plaster and concrete, found objects, and elements found in nature. Emily's interest in large-scale installation, materiality, and ecology makes Stonelace the perfect company to work for as she explores the intersections of fine arts, interior design, architecture, and sustainability. As an interior design student, she references her knowledge of environmentally sustainable and health-conscious products on a daily basis and enjoys the symbiotic relationship between her education and her work with Stonelace. Emily is passionate about changing the way the next generation designs when considering global ecological impact and human wellness and accessibility.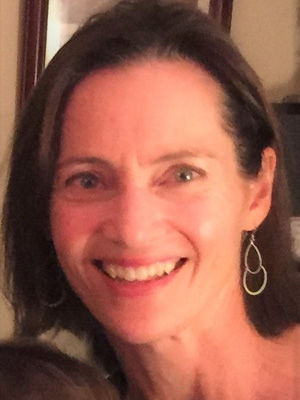 Carol McGrath
Business Consultant
Carol is excited to join the Stonelace team and represent the company in its growing business ventures. She recently returned to the east coast after working in fundraising and development for over a decade in Seattle for an environmental nonprofit in support of sustainable fisheries. She brings knowledge in conservation and sustainability, combined with experience in project management, fundraising, communications, and corporate and foundation relations. Most recently, Carol has been working at Yale University in the Office of Development in Corporate and Foundation Relations. She is eager to assist Stonelace in the development and promotion of its important, unique, versatile, and eco-friendly products.
Prior to her move to the Northwest, Carol worked as exhibition project manager at both The Museum of Modern Art and The Museum of the City of New York. Carol grew up in Connecticut and received a B.A. in History from the University of New Hampshire. Having studied history and art, she appreciates the philosophy behind Stonelace, finding inspiration from the past to create sustainable products and methods for the future. An ardent environmentalist and outdoor enthusiast, Carol sees the intersection of nature and design, and values the importance of long lasting, sustainable products for human health and the health of the planet.